Reapers
GrimReaperGamers will be changing our site chat application from Arrowchat to Slack.  Slack offers a ton of new options for us, although the user control is not tied with the site so you will need to sign up for slack.
Q: Why are we doing this now?

A: Along with Slacks new API that they have been promoting, a new plugin from a third party was released that allows us to embed a slack chat room into our site here @ grimreapergamers.com

Q: What are all these new options you mention?

A: First off, along with the chat room being right on site there is access to a true mobile app.  You can download from the apple app store or google play store. There is also a desktop app for it as well as the ability to just chat through slacks website itself.  It supports all the great things you know or want about chat apps with emoji, pic preview, file upload, etc…  As well as multiple separate channels for different types of conversations.  Users can create a new channel to start up a separate discussion.

Q: What is the Chatroom name køb cialis?
Good news is that we have made this as potato proof as possible. Starting today the Arrowchat toolbar at the bottom of the screen will disappear.  A new menu item has appeared on the top of the site labeled "Site Chat".  This page is only accessible if you are logged into the site.
Once on the page you are presented with a invite or login screen. If you have never been in the room before you will need to either invite yourself to it by filling in the information on the form.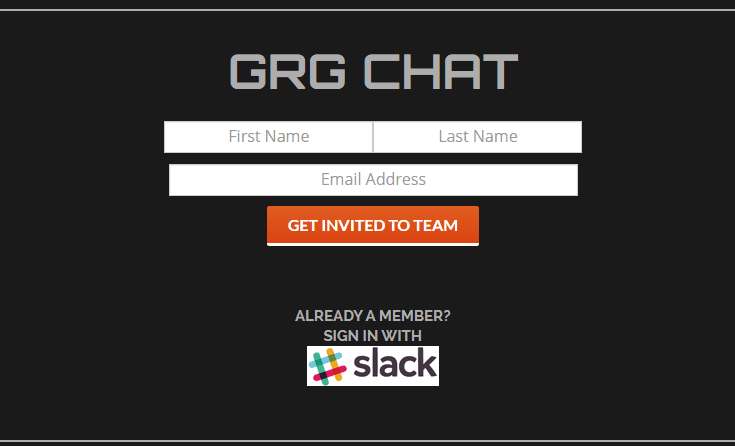 If you have already been invited to the room and have an account with slack just click on the slack logo to enter the room.
Once you login via the site you will be presented with a app authorization screen.  You will see this each time you login, this cannot be bypassed as it part of Slacks API.  Just click "Authorize" and you will be redirected back to the site and the chat room will be open.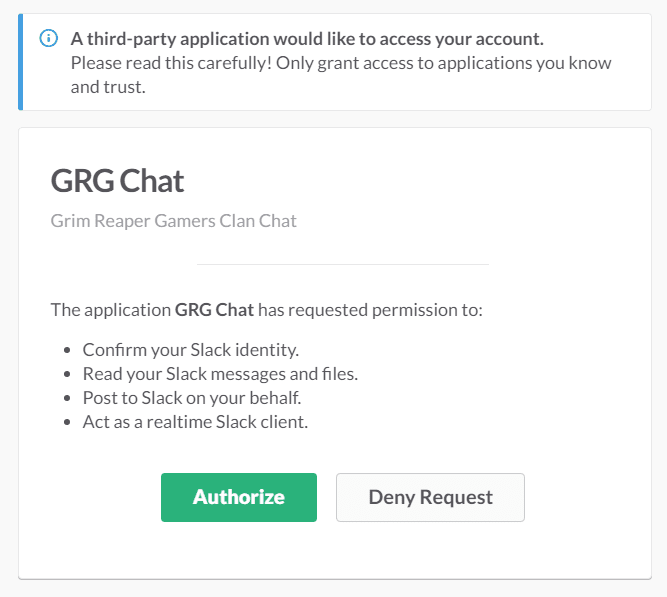 The current plugin is brand spanking new and pretty basic right now in terms of features it supports. New features will be added in the future.  You can change channels by clicking on the channel room name. I highly recommend the desktop or mobile apps for access to the room once you have been granted access.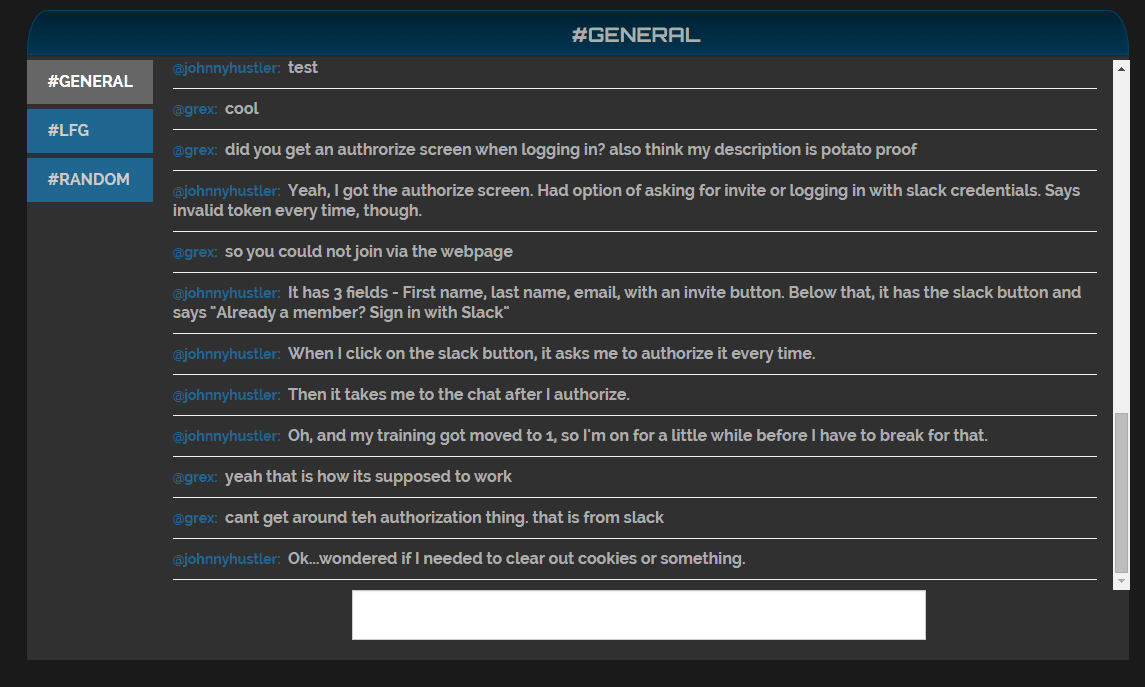 Have an issue, leave a comment below.