Covering PC Gaming News and Awesomeness
Final Fantasy XIV, also known as Final Fantasy XIV Online, is a massively multiplayer online role-playing game for Microsoft Windows personal computers, developed and published by Square Enix in 2010.
Remember back when you played Final Fantasy…maybe you thought it would be pretty cool to experience the games and story with friends…..BAM….Welcome to Final Fantasy Online. With the latest FFMMO, while launched in Sept 30, 2010. Initially there was an overwhelming negative response to the game. Listening to the Community Square Enix made changes quickly, including the replacement of the development team. Servers were eventually shutdown and development of a new FFXIV was started. Which brings us to Final Fantasy XIV: A Realm Reborn, launched in August of 2013 and received a large positive welcoming response from gamers and fans alike.
Cross Platform (PS3, PS4, PC)
All-in-One Class system (No need for alts)
Player Housing
Chocobo Mounts that can fight with you!
Level Sync for any Group Content
Subscription Based MMO
FINAL FANTASY XIV Online Steam Link
Marvel Heroes, also known as Marvel Heroes 2016 and Marvel Heroes Omega, is a free-to-play massively multiplayer online action role-playing video game developed by Gazillion Entertainment and Secret Identity Studios.
Whats nice about this game….It's Free, always a pro, and you get to play as some of your favorite heroes.
Top Angled View
Action RPG Style with the MMO world
Battle various Iconic Heros and Villians with friends or solo
Story crafted by Comic Book scribe, Brian Michael
If you have played games like Diablo, then you are going to feel a very similar vibe going on…But with SuperHeroes. One of the things that I found unique and awesome….Each hero in the game has its own unique abilities. That paired with the RPG aspects, no two heroes are exactly the same. You get to craft and play that way you want or imagine your hero being.
So if DC Universe wasn't your cup'o'tea but still are looking for a decent super hero game…check out Marvel Heroes…You have nothing to lose.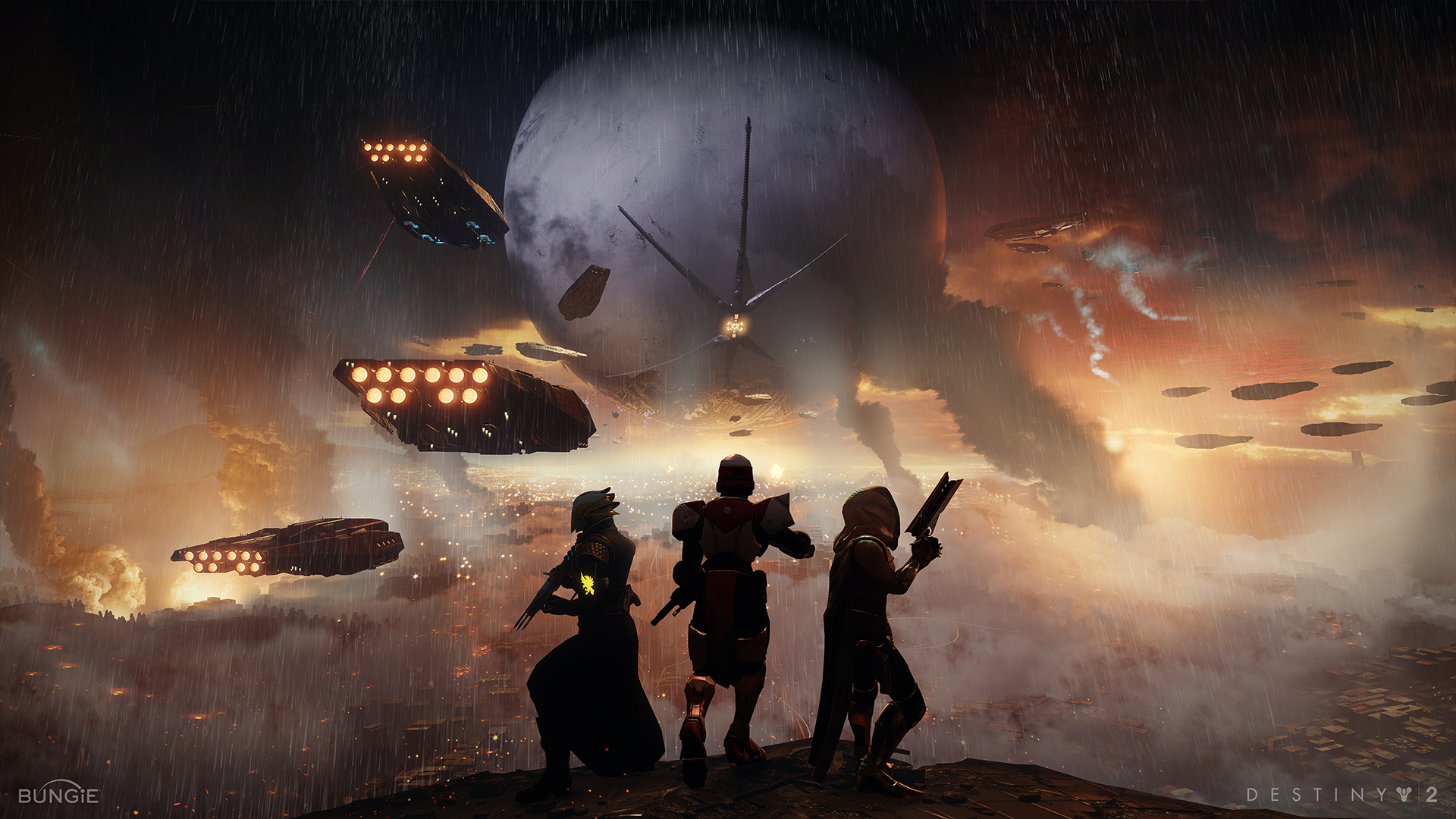 Destiny 2 is an online-only multiplayer first-person shooter video game developed by Bungie and published by Activision.
That's right…how can I go without mentioning Destiny 2. Alright, while not a MMORPG and maybe more of a MMO-lite style game, you can not discredit the loyalty and fan base this game has.
Like the original, activities in Destiny 2 are divided among player versus environment (PvE) and player versus player (PvP) game types. In addition to normal story missions, PvE features three-player "strikes" and six-player raids. A free roam patrol mode is also available for each planet and features public events as well as new activities not featured in the original. These new activities have an emphasis on exploration of the planets and interactions with non-player characters (NPCs) on the planets; the original Destiny only featured NPCs in social spaces. PvP features objective-based modes, as well as traditional deathmatch game modes. All PvP game modes are four-versus-four, a change from the previous installment, which featured six-versus-six, three-versus-three, and two-versus-two variants. Upon release, Destiny 2 was received positively, with many calling it a major improvement over its predecessor.
Exploration focus
Story based campaign
Improved Character Creation
Guided Games (Pick Up Group style for Raids and Strikes)
PC Release October 24, 2017
So I already played through the campaign on my XB1…such a awesome game. I went from playing and having memories of Destiny One to being enticed and looking forward to the next cinematic, the next kill, the next boss, the next area to travel to….Destiny 2 while has many similarities to the first game; achieves the ability to stand out on its own.
Hades' Star is a unique space strategy game where thousands of players participate in one shared galaxy.
Yes, alittle off key…but I bring and encourage you to try this game on you phone/tablet. So…
STORY
The first Scout ships we sent into the newly discovered Hades Galaxy confirmed what our greediest Corporations were hoping for: A new world filled with rich star systems and rare resources. Subsequent reports of hostile environments, unstable stars, and a mysterious indigenous race were quickly dismissed. Massive Colonization missions were put in place in record time. Already, thousands of fleets have arrived into the new Galaxy and set outposts on various planets. New ones arrive daily.
As the owner of a humble fleet arriving at the outskirts of the Hades Galaxy, you will work to colonize planets, collect valuable resources, build space stations, grow your economy and solidify your presence in dangerous star systems. You will create ships to expand and protect your interests against the aggressive race guarding this galaxy. You will have the option to join your efforts with other players to form Corporations. With time, you'll come to grow your influence in the political landscape formed by thousands of other human players.
FEATURES
• Explore your own, vast star system and face the mysterious Cerberus forces
• Colonize numerous planets and watch them grow from lifeless rocks to central hubs of activity
• Establish diplomatic relations with other players and dictate your terms for military, mining and trade cooperation
• Build combat, mining and trade ships and customize them with powerful modules
• Meet other players and complete time-limited objectives near Red Stars that are going Supernova
• Organize with other players in Corporations
• Play at your own pace: Nobody will unfairly steal your resources while you are offline
I have been playing this game for a few days now…I am hooked. Its allows you to spend a few minutes here and there and you can still accomplish game progress. You design your fleet of ships how you want…and its, ofc, FREE. Try it out…I ended up getting rid of 3 other mobile games once I installed this. Great office break game.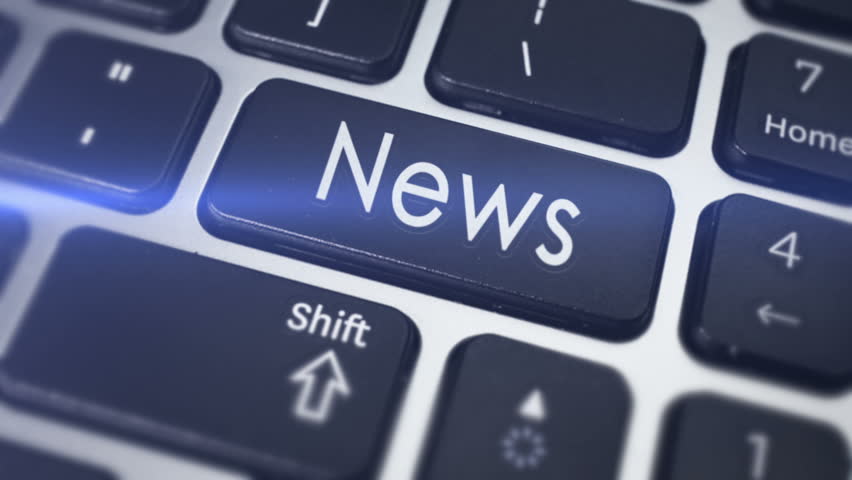 AMD confirms no 4-way Support for Games
In a article release by PCWorld, AMD confirms to PC world that the RX Vega GPUs will not be able to do more then 2 way configurations for games. In other application it is that to support 3 and even 4 way configurations. So does this mean we are at a GPU stand off? Why…Well because Nvidia has also capped out at 2 way configurations. Maybe game developers are just not able to used that power yet…maybe it cost too much. Find out more at PC World and let us know what your thoughts are here at Grim Reaper Gamer Forums.
Nvidia Bundle with Shadow of War
Have you been thinking of a GPU upgrade? Do you like the Middle Earth Shadow Games?
For a limited time Nvidia has teamed up with Warner Bros. to provide 'Steam Key' Copies of the upcoming Middle Earth: Shadow of War with the purchase of GTX 1080, GTX 1080Ti graphic card configurations. The deal even includes some some 'prebuilt systems and laptops.'
Check out the Nvidia deals at Nvidia's Middle Earth Bundle.
Divinity: Original Sin II is a role-playing video game developed and published by Larian Studios for Microsoft Windows. The sequel to 2014's Divinity: Original Sin.
Released on Sept 14, 2017.
A sequel developed by Larian Studios. Now while I havent actually played this myself, I have watched various streamers playing through the game. From my perspective not getting to actually experience the gameplay. It definitely looks like a game that you spend hundreds of hours. Starting the game you have 6 different origins you can choose from or create your own experience. The character creation is pretty deep. Across the many streamers I watched on this part…I found myself irritated because there was so much and I was wanting to control the mouse myself. There is so much to read and customize. While I havent purchased this game yet….I could see myself doing so in the future. A big selling point for me…is the Drop-In/Drop-Out 4 player Co-Op that you can do in this game. Linked below is IGN Review and I went ahead and added the Game Trailer and Features Trailer for yall to view.
Let us know here at GRG if you have this game. Whats your thoughts and experiences?
Total War: Warhammer II is an upcoming turn-based strategy and real-time tactics video game developed by Creative Assembly and published by Sega. It is part of the Total War video game series and a sequel to 2016's Total War: Warhammer.
Released: September 28, 2017
Anyone familiar with the Total War Series know to expect Large Battles and strategic planning. With the Warhammer story lines you get more Fantasy with intricate abilities and reactions for each race. A nice bonus for this game…if you own the original TW: Warhammer, you can play against/with the original factions in multiplayer matches.
I have always struggled with these type of games. These are the games that are a marathon. Some matches could go weeks and months depending how involved you become. But if your ready to get your orc rage on and watch 1000s of  your forces over take the enemy and look towards fantasy world domination, check out this title. I know there are a few in GRG that were looking forward to this title. Did you get it? Are you looking to get custom matches going? Let us know. But in the mean time if you have no idea about this game…check out the IGN Video Review linked below. Also included for your pleasure is the Announcement Trailer.
October 10, 2017

The sequel to the critically acclaimed Middle-earth: Shadow of Mordor, Middle-earth: Shadow of War features an original story with the return of Talion and Celebrimbor, who must go behind enemy lines to forge an army and turn all of Mordor against the Dark Lord, Sauron. Set between the events of The Hobbit and The Lord of the Rings, Middle-earth: Shadow of War offers a richer, more personal and expansive world full of epic heroes and villains, iconic locations, original enemy types, even more personalities and a new cast of characters with untold stories.
In Middle-earth: Shadow of War, players wield a new Ring of Power and confront the deadliest of enemies, including Sauron and his Nazgul, in a monumental battle for Middle-earth. The open-world action-adventure game is brought to life through the expansion of the award-winning Nemesis System. This robust personalization from the first game is now applied to the entire world where the environments and characters are all shaped by player actions and decisions, creating a personal world unique to every gameplay experience. Shadow of War expands on the Nemesis System with the introduction of Followers who bring about entirely new stories of loyalty, betrayal and revenge. The Nemesis System is also expanded to create a unique personal world through Nemesis Fortresses, which allows players to utilize different strategies to conquer dynamic strongholds and create personalized worlds with their unique Orc army.
South Park: The Fractured But Whole
October 17, 2017

Delve into the crime-ridden underbelly of South Park in South Park: The Fractured but Whole, the sequel to 2014's award-winning adventure South Park: The Stick of Truth. Created alongside South Park creators Trey Parker and Matt Stone, The Fractured but Whole once again lets players become the New Kid in South Park, joining Stan, Kyle, Kenny and Cartman in a hilarious and outrageous RPG adventure.
This time, you will find yourself part of the dedicated group of crime fighters known as Coon and Friends (fronted by Eric Cartman's superhero alter-ego, The Coon.) Team up with Mysterion, Toolshed, Human Kite, Mosquito, Mint Berry Crunch and a host of others to battle the forces of evil while Coon strives to make his team the most beloved superheroes in history.
October 24, 2017

From the makers of the acclaimed hit game Destiny, comes the much-anticipated FPS sequel that takes you on an epic journey across the solar system. Humanity's last safe city has fallen to an overwhelming invasion force, led by Ghaul, the imposing commander of the brutal Red Legion. He has stripped the city's Guardians of their power, and forced the survivors to flee. You will venture to mysterious, unexplored worlds of our solar system to discover an arsenal of weapons and devastating new combat abilities. To defeat the Red Legion and confront Ghaul, you must reunite humanity's scattered heroes, stand together, and fight back to reclaim our home.
Wolfenstein 2: The New Colossus
October 27, 2017

It is 1961, and your assassination of Nazi General Deathshead was a short-lived victory. Despite the setback, the Nazis maintain their stranglehold on the world. You are BJ Blazkowicz, aka "Terror-Billy," member of the Resistance, scourge of the Nazi empire, and humanity's last hope for liberty. Only you have the guts, guns, and gumption to return stateside, kill every Nazi in sight, and spark the second American Revolution.
Strap in for a heart-pounding journey as you fight the Nazi war machine on American soil in Wolfenstein 2: The New Colossus. As BJ Blazkowicz, protect your family and friends, forge new alliances and face the demons of your troubled past as you rally pockets of resistance to overthrow the Nazi occupation. Blast Nazis to bits with high-tech weaponry such as the Laserkraftwerk, the Dieselkraftwerk, or get up close and personal with advanced pistols, submachine guns, and hatchets. When you need a little more versatility, upgrade and dual-wield your favorite guns! Lock and load futuristic guns and discover BJ's new set of abilities as you fight to free America. Regardless of your playstyle, invent all-new ways of stabbing, shooting, and killing Nazis.
November 2017

London, 1918. You are newly-turned Vampyr Dr. Jonathan Reid. As a doctor, you must find a cure to save the city's flu-ravaged citizens. As a Vampyr, you are cursed to feed on those you vowed to heal.
Will you embrace the monster within? Survive and fight against Vampyr hunters, undead skals, and other supernatural creatures. Use your unholy powers to manipulate and delve into the lives of those around you, to decide who will be your next victim. Struggle to live with your decisions… your actions will save or doom London.
November 3, 2017

Call of Duty: WWII takes the franchise back to its roots in a cinematic experience that captures the unforgettable heroism of the soldiers who fought together in a war that changed the world forever.
In addition to the game's boots-on-the-ground combat, Multiplayer offers a host of new mode, system and gameplay innovations across map locations; while an all-new Nazi Zombies Cooperative mode unleashes a new storyline.
November 7, 2017

Enter Crackdown 3's sandbox of mayhem and destruction and become a Super-Powered Agent dedicated to Justice by any means necessary. Explore the heights of a dangerous futuristic city, cut through gang-infested streets in a transforming vehicle, and wield amazing abilities to dismantle a ruthless criminal empire.
Developed by original creator Dave Jones, Crackdown 3 will deliver cooperative chaos and an all-new multiplayer mode where destruction is your ultimate weapon against friends and rivals online. Whether you're playing the all-new Campaign or enjoying a truly revolutionary competitive experience, you'll never look at open-world gaming the same way again.
November 17, 2017

This follow-up to the 2015 Star Wars multiplayer battle game promises "bigger and better worlds" and content from the new films in the Star Wars franchise.
Battlefront II's campaign will take place in the 30-year period between the end of Return of the Jedi and The Force Awakens. The story will follow protagonist Iden Versio, who leads an elite Imperial unit called Inferno Squad, and players will get the chance to play as well-known characters like Luke Skywalker and Kylo Ren during the campaign.
---
Well bringing it to an end. Enjoy the various PC randomness. If you have interests in the PC World you would like to see in the next posting, let me know. @PCGamers Till next time, GhstWlkrs out o/
AMD, Destiny, Divinity, Final Fantasy, Gaming, Hades, Heroes, Marvel, Middle Earth, MMO, News, Nvidia, PC, RX VEGA, Sept, September, Shadow Of War, Total War, Upcoming